Android Music to iPod
How to Transfer Music from Android to iPod
When it comes to smart phone's mobile platform, Android can be regarded as the one that top the list. However, in the aspect of music playing, iPod becomes the most popular one. No matter where you are and when it is, it is available that you can enjoy yourself by listening to music with both of them. Sometimes, you may come across the following situation. You might find it difficult when you want to do the music transfer from Android phone or tablet which contains numerous pieces of music to iPod.
It's well known that there is no direct method to replicate music from Android to iPod. As a result, we need to ask a transfer tool for help. It is the software named Phone Transfer that can do the job of music transfer for us. It has its peculiar as well as easy way to transfer music from Android to iPod. All you need to do is one click.
Phone Transfer – even between Android and iPod
You can command the knowledge of music transfer from Android to iPod by following the prescribed order. The first step you need to do is to download the program.
How to Transfer Android Music to iPod
Step 1. Run the Android to iPod music manager setup
The home page will show something to you like the sample picture below after the correct installation of application on the computer. Here, click the "Phone to Phone Transfer" mode.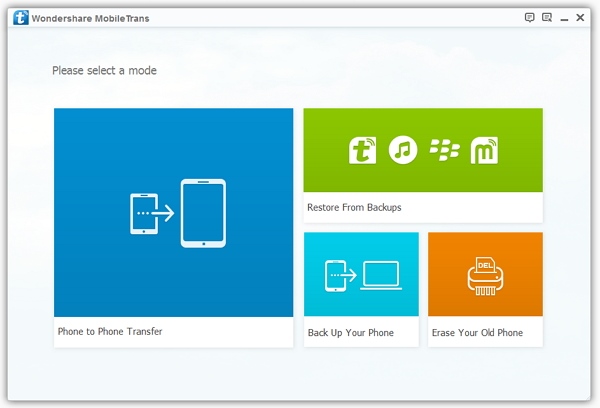 Step 2. Connect both of your devices to the PC
Connect both devices to computer via USB cables, you need to connect your Android device and iPod together. It takes several seconds to detect the devices for transferring music. You can get the information from the transfer page. In order to have the devices in the proper place, you need to click "Flip".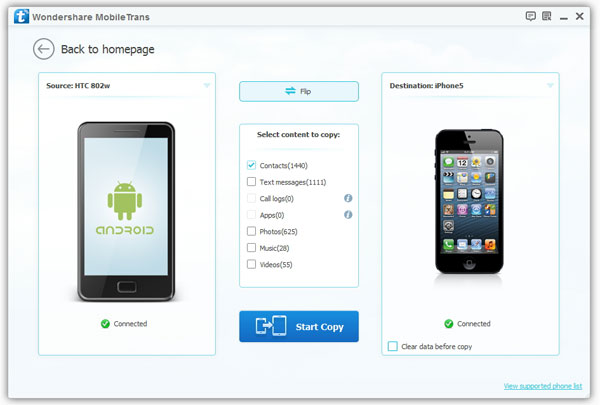 Step 3. Shift music from Android to iPod
If you only need to move the music, you don't need to check the boxes include contacts, text messages, photos and videos. When all is done, what you need to click of "Start Copy". When the transfer process finishes, click "OK".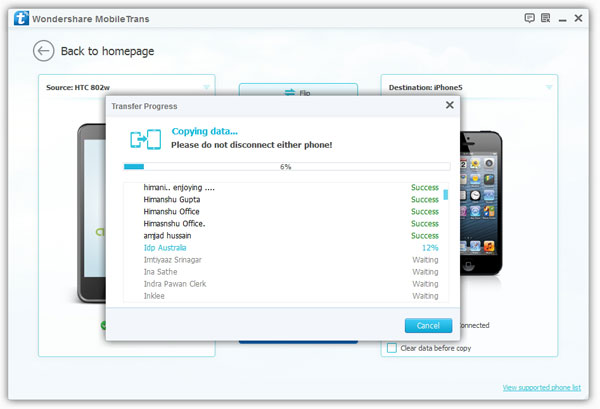 This is a novel and efficient approach for us to transfer music from Android to iPod with a click.
Now, hurry to download this software and have a wonderful experience of music transfer.
comments powered by

Disqus