Get iPod out of Recovery Mode
How to Get iPod out of Recovery Mode without Restoring
For iPod touch user, when you are trying to restore a backup or after an update to a new firmware, your iPod touch may get stuck in recovery mode.
If this situation happens to you, how can you get your iPod touch out of recovery mode without restoring? Then how can you fix it? It's so hard as you think it. In fact, there is a pretty easy solution to get your iPod touch out of recovery mode with one click.
To get iPod touch out of recovery mode, you need the help of iPod Data Recovery (Mac), or iPod Data Recovery (Windows). Download the right version and install it on your computer. Both of the programs enable you to get you iPod touch out of recovery mode with one click, and they won't cause any data loss.
How to get iPod touch 5/4 out of recovery mode in 1 click
Step 1:

Launch the program and connect your iPod touch to the computer

Firstly, after downloading and installing the iPod Data Recovery program, launch it on your computer. Connect your iPod touch to the computer via the USB cable.

After the software detected your device, the windows of the Windows and Mac versions are different.

For Windows user, you'll see this window: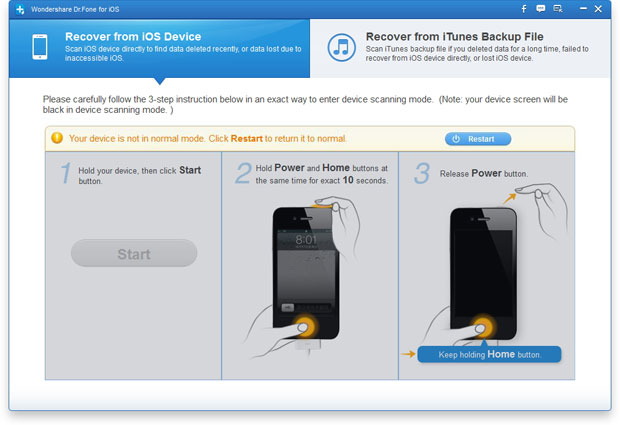 For Mac computer, you'll see the window like this: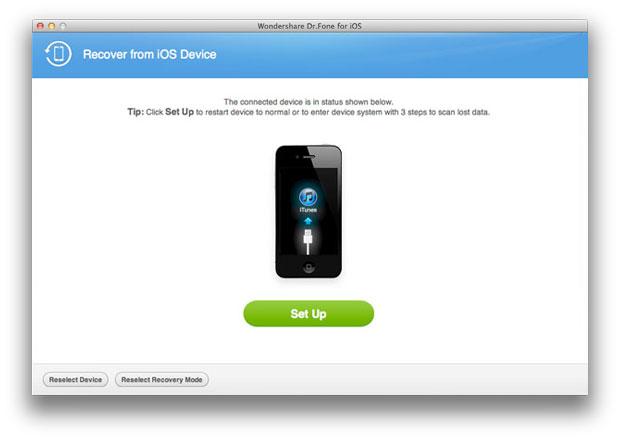 Step 2:

Get an ipod out of recovery mode

Click the "Restart" or "Set Up" button. Your iPod touch will automatically restart. In a few seconds, it will return to normal.

After these 2 steps, your problem is fixed. If you want to make full use of iPod Data Recovery program, you can continue to use it to restore your lost/deleted files from iPod touch, or back up your iPod touch data to your computer. Please keep reading the following guide.
---
How to recover/backup data on your iPod touch 5/4
Now, we take Windows version as an example, Mac users can take the similar steps to recover your data.
Step1:

Launch the problem and scan your iPod touch

For iPod touch 5 user, after launching iPod Data Recovery program, it will show you the window below after you connect your device. You can directly click "Start Scan"button to scan your iPod touch.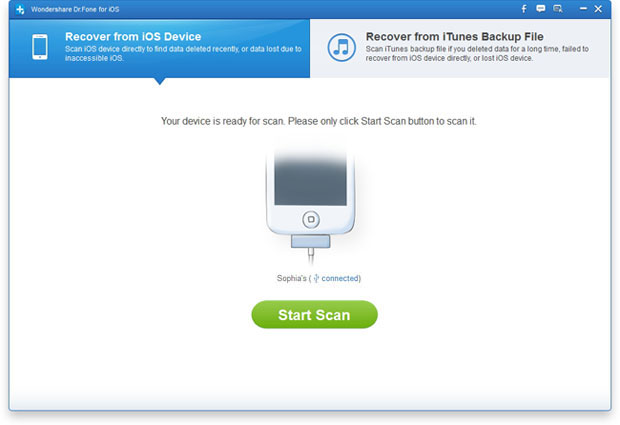 It's a little different for iPod touch 4. The program will show you the window like below. You need to download a plug-in first. Then follow the guide below to enter your iPod touch's scanning mode to scan it:
1. Hold your device and click "Start".
2. Hold the "Power" and "Home" buttons at the same time for exactly 10 seconds.
3. Release the "Power" button, and keep the "Home" button pressed, until you're told that you've entered the scanning mode successfully.


Step 2:

Preview and recover iPod touch data

After the scan, the program will display a scan result as a list. Before the recovery, you can preview photos, contacts, messages, call logs and more. Then mark those data you want to get back and click "Recover" button to save them on your computer in 1 click.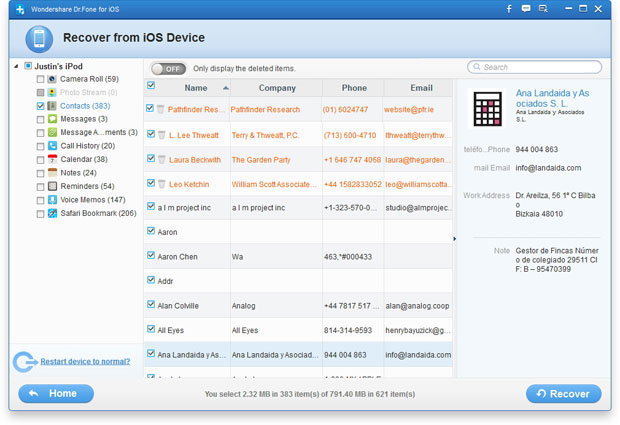 Note:
You can find that the deleted data and existing data have their own colors. If you want toseparate them, you can click the button "
Only display the deleted items
".
comments powered by

Disqus

We Guarantee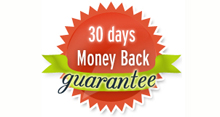 30 Day Money Back
If for any reason you are not satisfied with your purchase, contact us and we will refund 100% of your purchase.

Risk Free
Shop safely in our secure online store. Your data and personal information are protected by SSL technology.

Security Download
Safe Download-100% Virus Free.

24/7 Support
If you have any further questions, please feel free to send an email to: support@iphone-ipad-recovery.com. We're looking forward to hearing from you.

Hot Tips

Award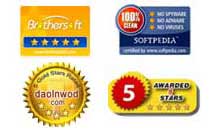 Product