Exit iOS DFU Mode
How to Exit DFU Mode Safely with Your iOS Device
iOS Data Recovery allows you to directly scan and recover deleted data from your iPhone 5, iPhone 4S, iPhone 4, iPhone 3GS, all iPads and iPod touch 5/4. Lots of users have tried it and retrieved their lost data indeed. Well, the problem most of them encountered is that how to safely exit DFU mode(device's scanning mode) after they get back what they want. How can we exit the DFU mode safely?
The 1st Way: Just close iOS Data Recovery after you recovered wanted data, then your device DFU mode will exit automatically and restart from normal mode.
The 2nd Way: Click the button "Restart device to normal" at the left-lower corner of iOS Data Recovery's window. Then your device will restart to normal. Just wait for a second.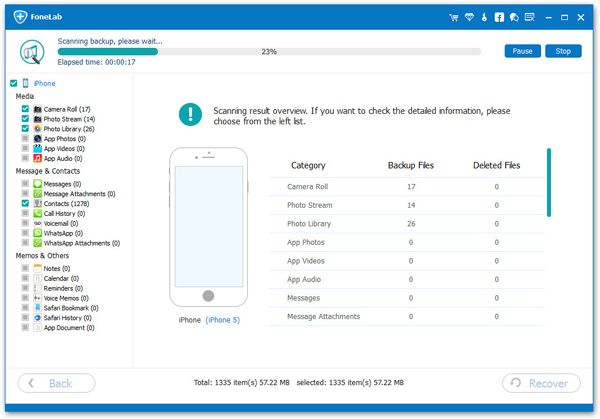 When you think your device is frozen, don't worry too much and just wait a moment. Sometimes, it needs a while to restart. If it still doesn't reflect anything, try to press the "Power" and the "Home" button at the same time for a while, until you can see the white apple logo on the screen. Then your device will restart to normal in a few seconds.
If you have any other question about how to exit DFU mode, or you have some good suggestions, welcome to share them with us here.
comments powered by

Disqus