Delete Songs from iPhone
How to Delete Songs from iPhone
Many iPhone users may in a dilemma that they cannot delete music from their phones. Thought they have tried to delete music by un-checking the song in iTunes then performing a sync with phone, it doesn't work at all. So far, you may wonder how to solve this problem, here this article will tell you how to do in detail.
Whether you want to delete songs to save some space for you iPhone or remove the music which runs all the time. We know that the data in iTunes playlist are complicated and the data can be recovered with iPhone Data Eraser later. So to speak, you need a tool to delete them completely. iPhone Data Eraser, which is a strong deleting software, can delete your music forever. And you don't have to be worried about that deleted music come up again.
Now, download the iPhone Data Eraser to have a try!
How to Delete Music from iPhone
Note:
Make a backup of your iPhone data is very important, since those data can't be recovered again once they are deleted by iPhone Data Eraser program, which is useful for the sake of recovering any of them in the future.
Step 1:

Launch iPhone Data Eraser and trust it

Firstly, download, install and launch iPhone Data Eraser program on your computer. Connect your iPhone to the computer via USB cable. If you are the first time to do this, turn to the phone and click "Trust" button on the screen if the interface says "Failed to connect", to allow the program to get access to your files.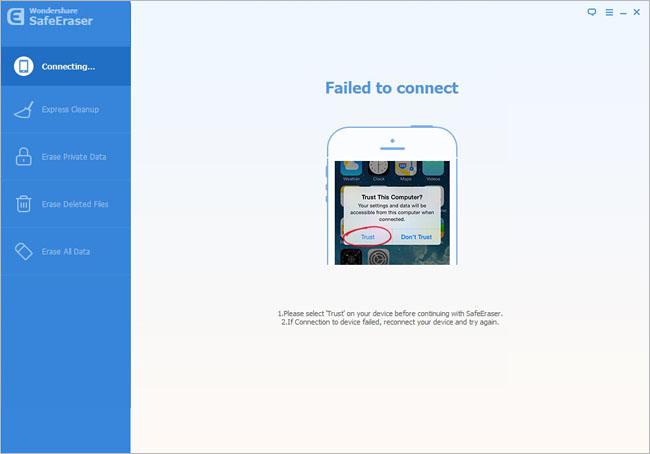 Then you will see the following interface.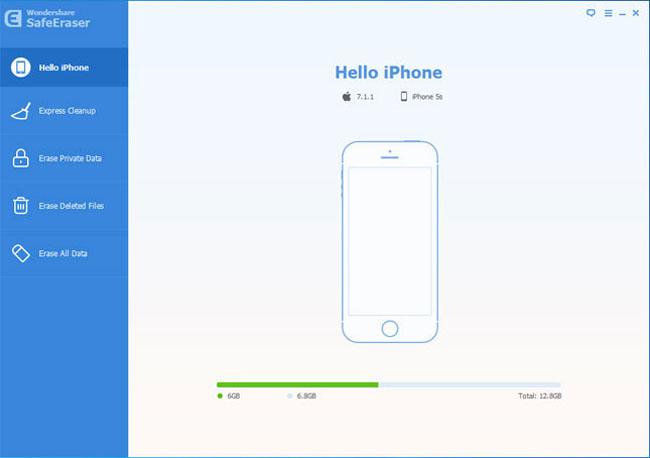 Step 2:

Delete iPhone Songs Permanently

Security Level is adjustable. You can choose one to go on. Here, we take "Medium" as an example. As the following window, you should key in "delete" to confirm and press "Erase Now" button.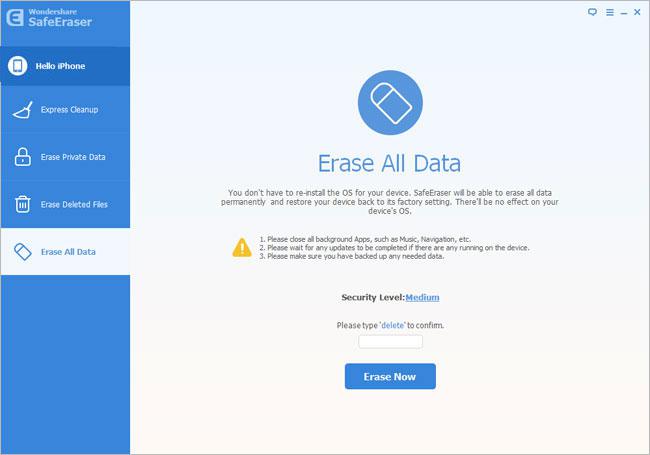 Step 3:

Begin to wipe iPhone

There will be two runs in total. In the first one, your music, movies and many other things will be deleted.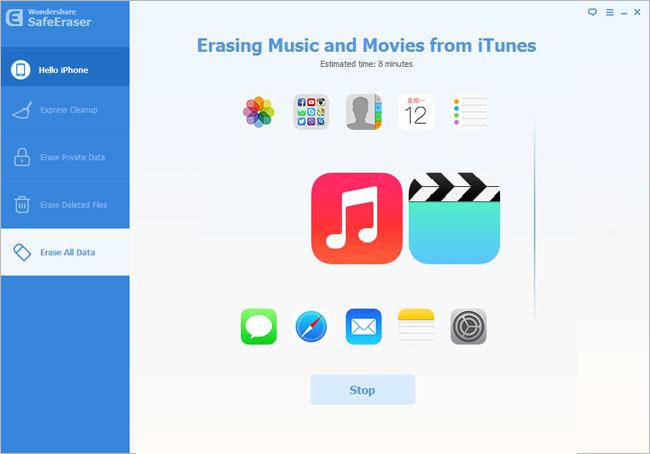 In the second one, iPhone shuts down and start again, being prepared for the next move. automatically. This part iPhone Data Eraser program will replace the free space with random files. Please be patient.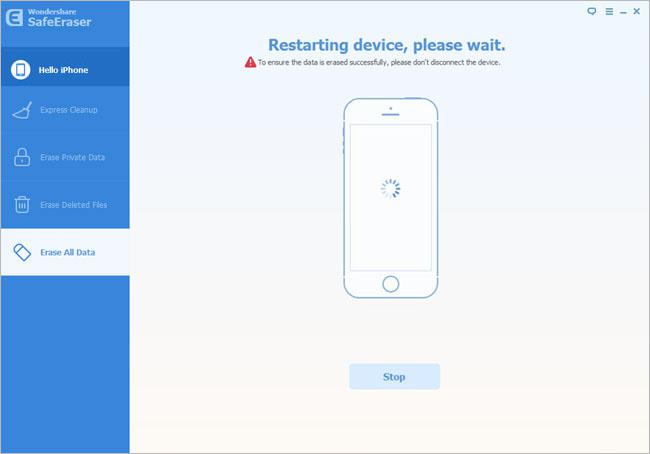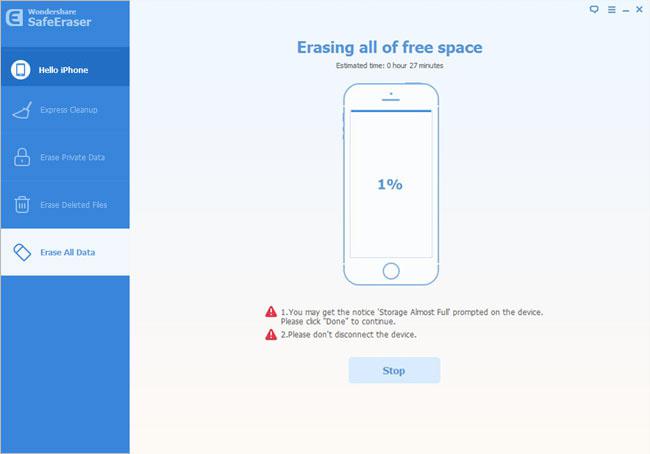 Note: For those who intend to deleted songs only, the free trial version of iPhone Data Eraser is enough, because it only erase the audios and movies in the apps.
Now, download this useful program to have a try!
comments powered by

Disqus